Regional Focus: The role of small-scale LNG in Russia's energy agenda
A number of factors are challenging Russia's position in the energy markets: the change in the global natural gas landscape, the abundance of gas, expanding LNG trade, and the increased interconnectivity among pipeline systems that makes possible reverse flows.
However, Russia is also strengthening its presence in traditional gas-piped markets through investments in foreign downstream gas assets, diversification of markets with greater LNG exports, development of niche market segments where diesel and fuel oil are traditionally used, and improvements in associated gas utilization.
Small-scale LNG initiatives. Mid-scale and small-scale LNG (FIG. 1) have become part of Russia's supply diversification agenda. One of the regulatory tools set in place to pursue this goal is the liberalization of LNG exports. Independent gas producers are free to export LNG in both large and small volumes.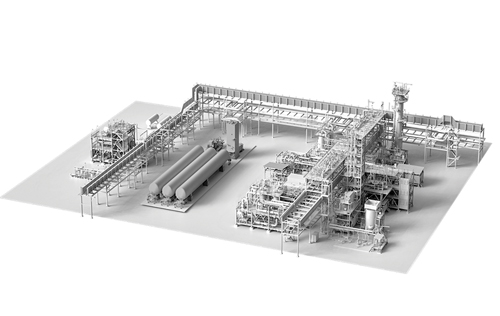 FIG. 1. Small-scale LNG design for Russian markets.
Riding this new wave, Novatek has started LNG exports from its new small-scale LNG plant at Cryogas-Vysotsk in the Leningrad region (Baltic Sea) (FIG. 2). The first cargoes shipped from the Port of Vysotsk were directly delivered to end users in Lithuania, Finland and Sweden in the first half of 2019. The project serves the Baltic and Northern Europe markets, the Russian domestic market and the Baltic Sea-area marine fuels market.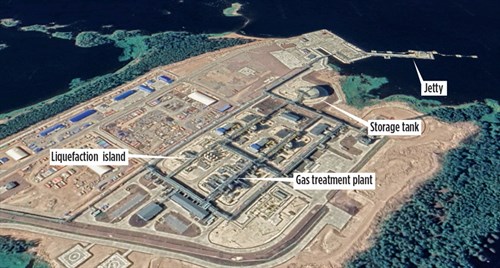 FIG. 2. Novatek's small-scale LNG plant at Cryogas-Vysotsk on the Baltic Sea.
In competition with Novatek, Gazprom is developing a small-scale LNG project consisting of a liquefaction facility, storage facilities, and shipment capability at the Portovaya Compressor Station with a capacity of 1.5 MMtpy of LNG. The project has been conceived on the expectation that LNG demand for marine bunkering will continue to rise in the Atlantic Basin market.
To expand its presence in Europe's natural gas vehicle (NGV) market, Gazprom has built small-scale LNG facilities close to its western border in Kaliningrad, Kingisepp, Pskov and Petergov (FIG. 3). From these plants, LNG export volumes are delivered by truck to off-grid consumers in Poland, Lithuania, Latvia and Finland. To gain share in the Pacific Basin marine bunkering market, Gazprom also plans to build an LNG plant in Lomonosov Peninsula (Perevoznaya Bay) near the port of Vladivostok, in the Russian Far East.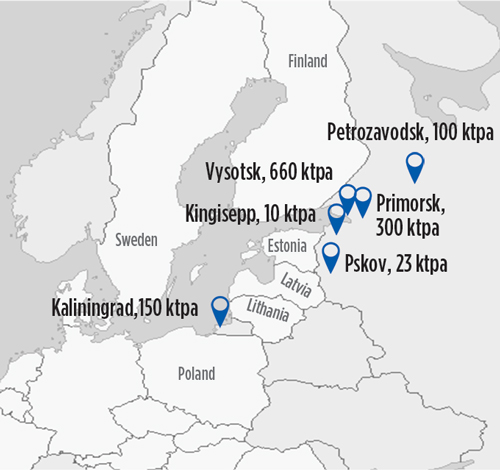 FIG. 3. Small-scale LNG sources for markets in Northern Europe.
Flaring mandate stokes interest in small-scale LNG. Following a climate decree approved by the Russian government in 2012, a 5% limit has been imposed on associated gas flaring, with penalties imposed if this limit is exceeded. Incentives have also been provided for investment in associated gas utilization, including for gas pipelines, gas treatment plants, gas-to-wire facilities and reinjection.
Since 2012, several captive power generation plants fed by associated gas have been installed in Russian oil fields, either as an alternative to purchasing electricity from utility companies or as a substitute for diesel-powered plants in fields far from the interconnected grid.
The power generation substitutions alone, however, have proven insufficient to reduce flaring to desired levels, as several barriers stand in the way of investments aside from increased associated gas use. One issue is that most Russian oil-producing regions have sparse populations and limited local demand. These factors downplay the attractiveness of funneling funds into midstream systems to produce raw gas for feeding central power plants and residential/industrial users.
Also, since Gazprom holds a monopoly on pipeline gas exports, potential associated gas utilization projects initiated by independent oil companies have not been implemented. Independent companies are unable to access to the transport infrastructure necessary to market piped associated gas.
Associated gas is still often flared in Russia. As flaring represents a large economic loss of billions of dollars each year, companies are looking to monetize their associated gas in the form of small-scale LNG to supply the domestic transportation sector or the marine bunkering industry.
Expanding markets for small-scale LNG. In its effort to encourage a shift from diesel to LNG as a vehicle fuel, Novatek has completed a pilot project in the Chelyabinsk region to promote the use of LNG as a fuel for heavy-duty mining trucks. The shift in fuel use would result in potential operating cost savings, increased mileage per tank of LNG and reduced maintenance costs.
Gazprom is also pursuing growth in natural gas as a vehicle fuel through the production and marketing of both CNG and micro-scale/small-scale LNG, along with the development of refueling stations.
In February 2020, Gazprom signed an agreement with Rostec Corp. for the transportation of liquid helium from the Amur gas processing plant to an export terminal by means of 18 LNG-powered freight trucks. The trucks are expected to be ready by 2021. Gazprom, meanwhile, will build the refueling infrastructure and a small-scale liquefaction plant.
In October 2019, Gazprom and shipping company Zelonodolsk signed an agreement for a pilot project involving the construction of the first LNG-powered river vessel. This agreement is paralleled by an agreement between Gazprom and the government of Tatarstan for the construction of a small-scale LNG plant and a CNG refueling network in the Tatarstan region.
In summary, the use of LNG in Russia as marine bunkering and vehicle fuel is attracting a growing number of interested companies. However, while Russia is actively developing new markets for LNG in neighboring regions, the development of the domestic market appears to be lagging due to insufficient development of LNG distribution infrastructure. GP
LORENZO MICUCCI is a Senior Director at Siirtec Nigi SpA. He has more than 30 yr of experience in  the engineering and contracting industry, most of which have been spent in the natural gas sector. In 2001, he joined Siirtec Nigi in Milan, where he directed the process design and operations department and the research and development department. During his time as R&D head, three patents have been granted to Siirtec Nigi, two of which have been implemented on an industrial scale. At present, he is the Senior Director of the technology and marketing departments. Mr. Micucci also worked for Saipem (Snamprogetti) as a Plant Designer for integrated gasification combined cycle and gas-to-liquids plants. He holds an MS degree in chemical engineering from the University of Bologna in Italy and is enrolled as a Qualified Engineer in the Register of Milan Order of Engineers.

JOHN MOTTA is Director of Business Development for Siirtec Nigi in Moscow and Vice President of the Association of Italian Entrepreneurs into Russia. He has 10 yr of experience in the engineering and contracting industry in Russia, most of which was spent in the oil and gas, petrochemical, chemical, fertilizer and nuclear sectors. Mr. Motta holds an MBA degree from the University of Alexandria in Italy and is also certificated in accounting, tax and law.