Show Preview
A. Blume, Editor
For the third time in its 47-yr history, Gastech is returning to Houston, Texas (Fig. 1). This year, the Gastech Exhibition and Conference is expected to draw 35,000 delegates and feature 700 exhibitors, along with a comprehensive conference program. The 55,000-m2 exhibition space will also encompass 20 country pavilions and nine industry zones.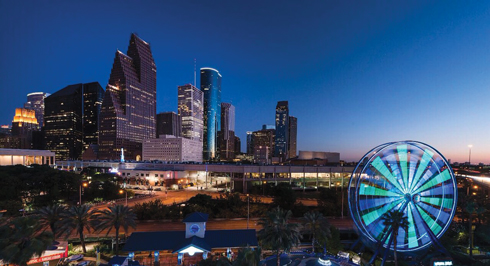 FIG. 1. Houston, the energy capital of the US, will host the 31st iteration of the Gastech Exhibition and Conference.
Houston Mayor Sylvester Turner said of Gastech's revisit, "There's no better time for Gastech to come back to Houston. The US is set to become a net exporter of natural gas for the first time in over half a century, and Houston will be at the center of that commerce ... Houston is ready to take the leading role in the US energy exports market."
Conference program. The Gastech Plenary Conference connects energy industry leadership with policy-makers to forge strategies and solutions for meeting the industry's most pressing challenges. Global ministers and business leaders will discuss a number of topics, including:
Innovative financing models needed across the gas value chain

Regulatory changes needed to support the rapid development of the gas and LNG industries

How digitalization and new collaboration models can support flexibility and reduce costs

The creation of operational, commercial and market flexibility to navigate geopolitical storms

Opportunities for linking supply through midstream infrastructure with new demand sources.
Meanwhile, the peer-reviewed Strategic Conference delivers insights into the latest commercial strategies and trends, providing delegates with fast-track information on how best to align business models. Key topics will include IMO 2020, regulatory changes, pricing, digitalization and infrastructure development.
The Gastech Technical Conference provides a valuable opportunity to stay on top of the latest advancements and innovations in the gas industry and what they mean for businesses. Topics to be discussed include gas to power, emissions and flaring reduction, floating LNG, small-scale LNG, pipelines, automation, digitalization, artificial intelligence, tank management and shale resource development.
Visit Houston! Summer will be nearly over by the time Gastech reaches Houston, but the Texas sun will still be shining brightly, offering delegate visitors warm weather and picturesque scenery for outdoor and indoor fun.
Among Houston's greatest visitor draws are its culinary culture, which spans gourmet food trucks to cuisine from more than 70 regions around the world. Famed for its Tex-Mex cuisine, Houston invites you to "pull up a chair" at one of the more than 10,000 eating establishments around the city.
Space Center Houston is the official visitor center of the NASA Johnson Space Center. Here, you can explore retired rockets and space shuttles, touch a moon rock, learn how astronauts train for missions, and visit the newly restored Apollo Mission Control Center. The restoration, completed in June, features the authentic consoles used to monitor the Apollo 11 flight and 40 other missions.
Houston's famed Museum District is home to a number of top-ranked museums. The Houston Zoo in Hermann Park is a 55-acre park housing more than 6,000 animals from 900 species, while the Houston Museum of Natural Science features an interactive butterfly center, a dinosaur hall, a planetarium and an IMAX theatre.
For art aficionados, the Museum of Fine Arts Houston's permanent collection spans more than 6,000 yr of history with approximately 64,000 works from six continents. If you need a break from museum-crawling, head to Lake Plaza in Hermann Park to drive pedal boats on McGovern Lake, ride the park train, or explore a plethora of trails and gardens.
We welcome you to Houston, and hope to see you at the 2019 Gastech Exhibition and Conference! GP