Arctic LNG sea fleet: Carrying gas from the cold
At present, 20 of the world's approximately 500 in-service LNG carriers are used, or planned for use, to carry natural gas produced by the world's northernmost LNG liquefaction projects. These projects include Equinor's operating Hammerfest LNG plant on Melkøya Island in northern Norway; Novatek's recently commissioned Yamal LNG terminal in Sabetta in Russia's northeast Yamal Peninsula; and Novatek's under-construction Arctic LNG 2 project in Russia's Gydan Peninsula.
At present, the Hammerfest facility is Europe's largest liquefaction plant. It sources gas from the Snøhvit (Snow White) field in the Barents Sea (FIG. 1). The arctic gas is sent ashore through a 143-km-long pipeline to Melkøya. The LNG terminal (FIG. 2) has a production capacity of 4.3 metric MMtpy.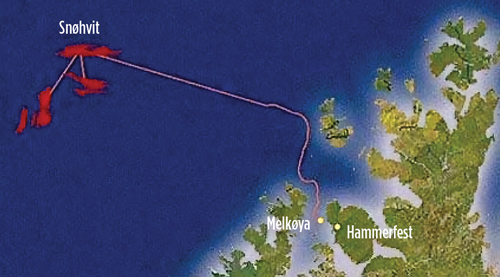 FIG. 1. The Hammerfest LNG terminal sources gas from the Snøhvit field in the Barents Sea.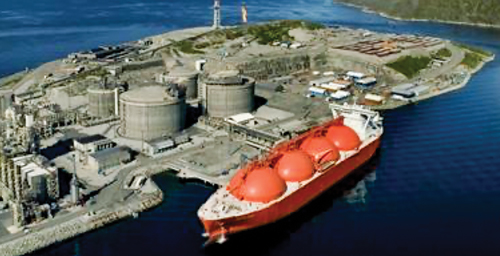 FIG. 2. At present, Hammerfest LNG is Europe's largest liquefaction plant.
Yamal LNG surges forward. Yamal LNG (FIG. 3), operated by Russian independent producer Novatek, is located in Sabetta in northeast Yamal Peninsula. In addition to the LNG plant, the world's largest LNG project includes production at the Yuzhno-Tambeyskoye (South Tambey) gas field and transport infrastructure, including the Sabetta seaport and airport.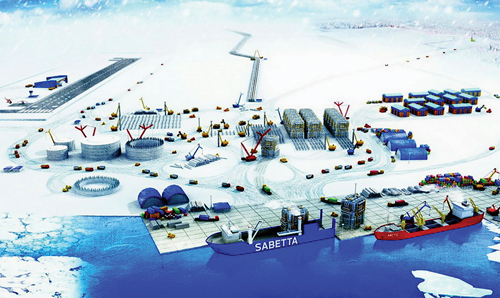 FIG. 3. Yamal LNG is the northernmost liquefaction project in Russia.
The three-train Yamal LNG plant, designed to produce approximately 16.5 metric MMtpy of LNG, began liquefying natural gas from the South Tambey field in December 2013. With the launch of Yamal LNG, Russian exports of LNG grew by more than 100% in the first three months of 2018. Every year, nearly 16.5 metric MMtpy of LNG will transit through the port of Sabetta, with all LNG production sold to customers in Europe and Asia under 15-yr–20-yr contracts.
Yamal's first train was commissioned in December 2017. Its second and third trains were started ahead of schedule, in July 2018 and December 2018, respectively. The fourth train was originally scheduled to commence operations in December 2019; however, it ran behind schedule due to technical problems with the pipelines. As of the time of publication, Train 4 was targeted for startup in early 2020.
The Yamal LNG project's cost is estimated at nearly $27 B. It is operated by the Yamal LNG consortium, whose shareholders include Novatek (50.1%), Total (20%), China National Petroleum Corp. (CNPC, 20%) and China's state-run Silk Road Fund (9.9%). China is expected to offload more than 4 metric MMtpy of LNG after the project reaches full production capacity, according to CNPC.
Meanwhile, Yamal LNG and Belgium's Fluxys LNG have signed a 20-yr contract for transshipment of up to 8 metric MMtpy of LNG at the port of Zeebrugge. The contract will support year-round LNG deliveries from the Yamal Peninsula to Asia-Pacific markets. During the summer period, Arctic Class LNG tankers will deliver LNG directly to customers. In winter, they will dock at the Zeebrugge terminal, where Fluxys will provide services to transship LNG on conventional gas tankers to customers in Asia via the Suez Canal.
According to Novatek's estimate, it will take half as much time to ship LNG to Asia using the eastward route as the westward one (FIG. 4). However, this benefit will be fully realized only after Atomflot commissions three nuclear-powered, 60-MW icebreaking vessels—the Arktika, Sibir and Ural—in May 2020, 2021 and 2022, respectively (FIG. 5).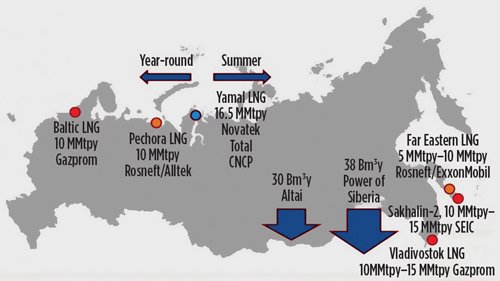 FIG. 4. The eastward route from Yamal LNG to Asia will take half as much time as the westward route.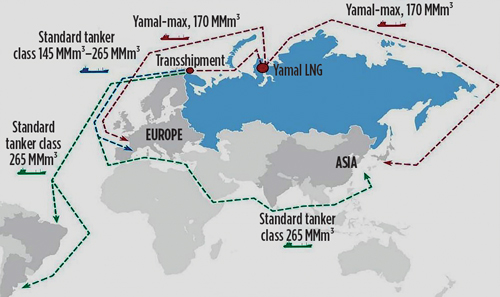 FIG. 5. Three nuclear-powered, 60-MW icebreakers will cut the journey time from Yamal LNG to Asia in half.
Icebreaking gas carriers are necessary, as Yamal LNG is located above the polar circle in the estuary of the Ob River, a wild, remote region that is frozen for 7 mos–9 mos of the year (FIG. 6). There, winter temperatures can drop to as low as –50°C.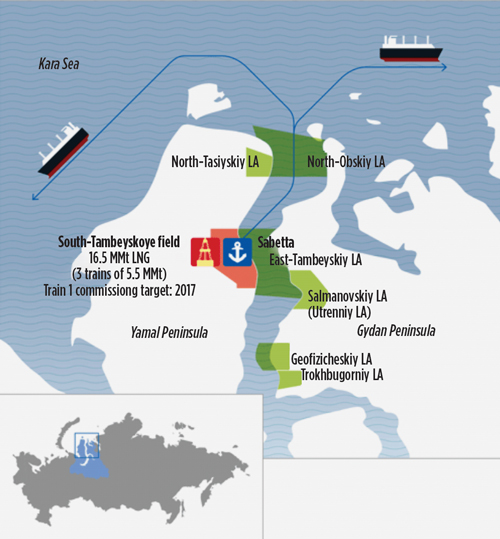 FIG. 6. Icebreaking gas carriers are necessary for the Yamal LNG project, since it is located above the polar circle in a remote region that is frozen for much of the year.
Arctic LNG 2 to debut in 2023. Novatek is building another large LNG plant, Arctic LNG 2, in Russia's north, on the west coast of the Gydan Peninsula in the Gulf of Ob. Construction of the plant began in 2018; a final investment decision (FID) was taken in September 2019. The plan is for three 6.1-metric-MMtpy trains to be built. Train 1 will be completed in 2022, Train 2 in 2023, and Train 3 in 2025.
The project will be less capital-intensive than Yamal LNG, at only $10 B, mainly due to the use of advanced German liquefaction technologies and a gravity-based structure on the seabed of the Gulf of Ob. The trains will rest on three standalone, ice-resistant platforms stationed nearshore. The field itself is 40 km (25 mi) off the platform.
Before the produced gas goes to the liquefaction trains, it must be processed by a gas treatment facility. The end products—LNG and gas condensate—will be shipped directly from storage tanks on the platforms. Arctic LNG is expected to be ready for production by early 2023. Stakeholders include Novatek (60%), Total (10%), China National Petroleum Corp. (10%), China National Offshore Oil Corp. (10%) and Japan Arctic LNG (10%).
Also under construction are the Baltic, Vladivostok and Pechora LNG terminals, with an expected combined capacity of 27.6 metric MMtpy–33.8 metric MMtpy. Planned Russian LNG projects collectively comprising nearly 30 trains will be able to produce up to 122 metric MMtpy of LNG, the bulk of which is destined for exports.
Arctic liquefaction in Canada. Construction of an LNG terminal with a capacity of 2.2 metric MMtpy–6.6 metric MMtpy at two trains has been studied in Canada since 2004. The plant would be located on Melville Island in the Canadian Arctic Archipelago. The Drake Point and Hecla gas fields, which hold 6.495 Tft3–8.7 Tft3 (or 184 Bm3–246 Bm3) of marketable gas, would provide feed for the project.
According to the Canadian Energy Research Institute (CERI), investments in the project's LNG and pipeline transport facilities were estimated at US$2.33 B (in 2005). Additionally, five Arctic Class 7 (Arc7) and two standard LNG ships would require nearly $1.46 B in capital costs and approximately $239 MM in annual operating costs.
Alaska LNG seeks momentum. ExxonMobil and BP announced in mid-2019 that they would commit $20 MM in investment for the construction of a three-train, 15 MMtpy–18 MMtpy liquefaction plant in the Nikiski area on the Kenai Peninsula. However, the proposed project still needs final engineering and design work, as well as customers and additional investors, to be economically viable. The plant would be located near ConocoPhillips' existing Kenai LNG facility in Cook Inlet.
Alaska LNG would be supplied via an 800-mi, 42 in.–48 in. gas pipeline (FIG. 7) from the Prudhoe Bay and Point Thomson fields, located in Alaska's North Slope area on the coast of the Beaufort Sea. The proposed design is based on 15–20 LNG tankers and a total cost of more than $45 B–$65 B.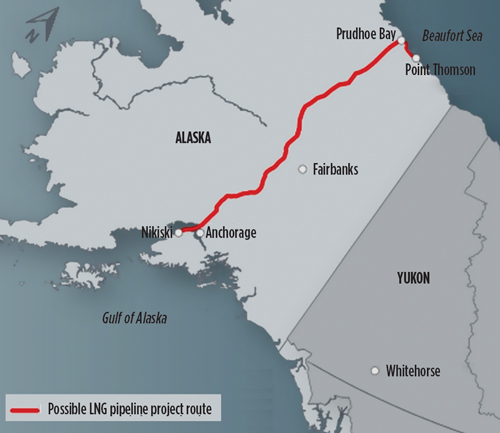 FIG. 7. Alaska LNG would be supplied via an 800-mi gas pipeline from the Prudhoe Bay and Point Thomson fields.
Although the Alaska LNG project does not technically fall in the category of arctic projects, as it extends to the south of the Arctic's geographic border, its feed gas sources are located above the northern Polar Circle.
More ships needed for arctic gas projects. Around 100 additional LNG ships are on order to meet the growing volume of supply from existing and new LNG projects, including at least 14 Arctic Class vessels for the northernmost projects (FIG. 8). Vessels in use at Equinor's Hammerfest LNG include the Arctic Princess, the Arctic Aurora (FIG. 9), the Arctic Lady and the Arctic Discoverer.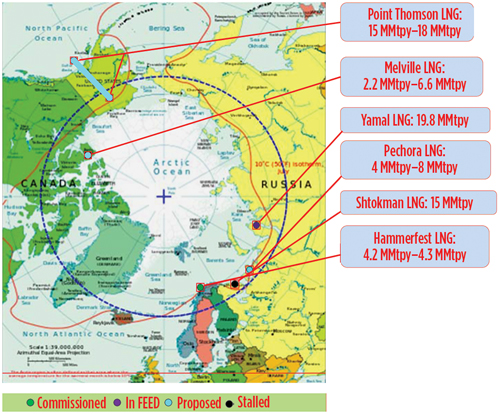 FIG. 8. Liquefaction projects in the north, as of early 2020.

FIG. 9. The Arctic Princess (left) and the Arctic Aurora (right) are used for gas deliveries from Hammerfest LNG.
The Christophe de Margerie LNG carrier (FIG. 10), named after the late Total CEO who was killed in an accident at a Russian airport, is the world's first icebreaking LNG tanker. The Arc7 vessel was designed for Russian shipping company Sovcomflot (SCF) to serve Novatek's Yamal LNG project. It is capable of transporting LNG year-round in the icy conditions of the Gulf of Ob and the Kara Sea. It commenced operation in July 2017, bringing LNG from Hammerfest to South Korea via the Northern Sea Route.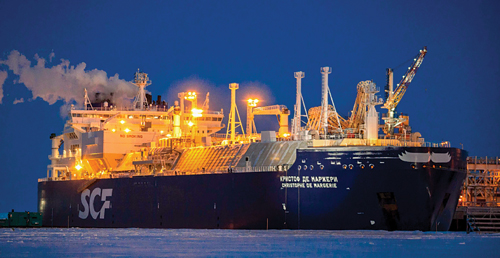 FIG. 10. Christophe de Margerie is the world's first icebreaking LNG tanker.
French oil and gas major Total, which holds an 18.4% stake in the Hammerfest terminal, said the Christophe de Margerie was the first unescorted merchant vessel to take the Northern Sea Route, making it possible to reach Asia via the Bering Strait in 15 d, vs. 30 d via the Suez Canal.
The arctic maritime course has recently become navigable due to global warming. Christophe de Margerie was the prototype for the Yamal project's 15 LNG carriers. The fleet is largely owned by SCF and chartered exclusively by Russia to export its LNG from the Arctic.
Dynagas Holding has entered into long-term time charter agreements for five Arc7 and four Arctic Class 4 (Arc4) carriers for the Yamal LNG project. Four of Dynagas' existing Arc4 LNG carriers joined the Yamal shipping fleet in 2019 to support LNG deliveries to Asian buyers. The vessels are chartered for a period of 15 yr each. As of mid-December 2019, all 15 of Yamal LNG's Arc7 vessels were operable.
Cost of shipping arctic LNG. Whereas a standard LNG tanker may cost around $200 MM, ice-class LNG carriers cost 10% more and higher. In particular, the Christophe de Margerie tanker cost approximately $290 MM to build.
Also, LNG icebreakers working in harsh arctic conditions are more expensive to operate. Chartering an LNG icebreaking vessel may require as much as $150,000/d, compared with a typical charter rate for ordinary LNG tankers of $36,000/d. As a result, the delivery of Russian LNG from the Arctic by sea is a costly venture (TABLE 1). Operating costs for standard LNG tankers are usually assumed to be 75% of those for Arc7 tankers.
Russian arctic LNG projects are sufficiently competitive compared with other major LNG schemes worldwide (FIG. 11) and are located fairly close to Japan. Despite a considerable drop in export prices for U.S.-produced LNG, many economists view Russian LNG as the most cost-effective option for Japanese buyers at present. GP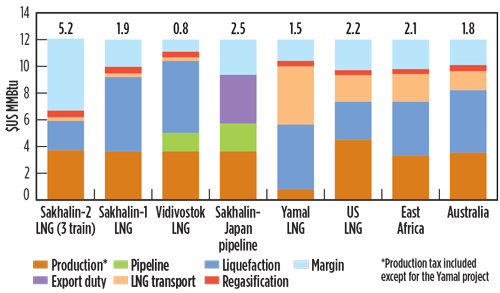 FIG. 11. Breakeven prices for global LNG projects.

LITERATURE CITED
Oxford Institute for Energy Studies, "The LNG shipping forecast: Costs rebounding, outlook uncertain," March 2018, Oxford, UK.


Eugene Khartukov is a Professor of International Relations at Moscow State University in Russia. He is also Head of the Center for Petroleum Business Studies and the World Energy Analyses and Forecasting Group, as well as Vice President of the FSU division of Petro-Logistics. He is the author of more than 330 publications and a speaker at more than 170 international energy and economic conferences. Mr. Khartukov earned his PhD, doctor of sciences degree, and professor certification at Moscow State University.