Avoid costly startup delays with a MAC
A nightmare scenario for a commissioning engineer could be described as follows: Days away from the scheduled launch of a new plant or platform, the engineering team is frantically scrambling to connect original equipment manufacturer (OEM) skids and is at risk of missing the launch deadline. Sadly, this is a familiar situation for many engineers. Almost every oil and gas company has experienced the chaos that comes with trying to finish a startup in its final days.
The good news is that this does not have to be the status quo. Steps can be taken to dramatically reduce integration challenges and keep projects on time and on budget. One such step is utilizing a main automation contractor (MAC), or changing how the company already works with its MAC.
A MAC can be beneficial to projects, but many companies offering this service lack the reach, business models and bandwidth to successfully align OEM packages. This can result in slippage and additional costs during the final days of commissioning. Embedding an OEM MAC in gas processing facility projects can help standardize equipment and reduce integration challenges.
An inherently troubled process. The last-minute scrambling that is so common in project startups happens for two main reasons. The first is the nature of how projects are typically executed. They begin with installing infrastructure, including mechanical, electrical and piping systems. Then, the distributed control system (DCS) must be started up. Finally, as the launch date draws closer, dozens of equipment packages must be integrated from a variety of vendors and OEMs with the DCS.
Another challenge is a lack of standardization. The equipment packages that arrive at a facility have a mix of protocols, operating systems, configuration tools, faceplates, and alarming and coding methodologies. Much time and resources can be spent just trying to get equipment to talk to one another. This work is often happening at the worst time—at the end of the project, when there is tremendous pressure to get the facility up and running.
This work also comes with some large costs. More personnel may need to be brought in to integrate equipment and resolve problems. More critically, missing the launch date can be associated with more significant lost production costs. For example, consider the launch of a large gas processing facility that has been built with a significant number of modules that are then integrated onsite. The facility expects to process 400 MMsft3d of wet gas to produce dry gas and NGL with combined sales of approximately $3 MM/d. The facility will lose this amount of revenue for every day the project startup is delayed.
A better way to integrate. It is sometimes assumed that the MAC is responsible for all automation, including the DCS and other packages. The reality, however, is that many of these companies are unable to align project OEMs to a single standard and make it stick. They simply do not have the business model or OEM relationships to achieve alignment. Traditional MACs can also benefit from the additional costs required to integrate OEM packages with disparate systems.
To reduce integration challenges, an embedded OEM MAC must play a bigger role from the onset of a project (Fig. 1). This starts at the front-end engineering and design (FEED) phase. Here, the OEM MAC creates a user requirement specification that the engineering, procurement and construction (EPC) company will issue to OEMs and that will be used throughout the life of the project.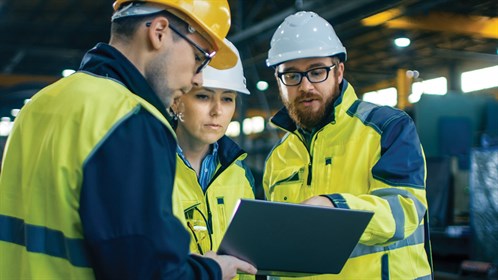 Fig. 1. Companies can greatly reduce integration costs and challenges by changing the way they work with their MAC.
By establishing this technical standard during the FEED stage, the commonality of hardware and functionality can be maximized across OEM packages. Also, variability in networks and the number of active components received can both be reduced. It is critical that the standard be developed in the FEED phase. If it is provided to OEMs at a later point, they may say that their pricing was based on a different standard during the FEED phase and then charge more to comply with the "new" standard.
The OEM MAC's role continues into the build phase. The MAC can provide embedded support to help OEMs understand and adhere to technical standards. Also, it can assist OEMs with factory acceptance testing (FAT). This assistance can involve sending commercial engineers or solution consultants to the OEM site. Increasingly, end users and EPCs are looking to speed up FATs and reduce travel costs by conducting them virtually—making it important that an OEM MAC is able to support this process. Finally, the OEM MAC can provide onsite management of the delivery, integration and acceptance testing of the OEM packages.
Smoother startups. Many of the benefits of working with an OEM MAC come during commissioning. The equipment packages that are received from several different OEMs are built to the same standard and tested. As a result, they fit into the architecture easily and integrate with the DCS using one protocol. This helps avoid common faults and reduces the risk of costly delays caused by integration challenges.
Additionally, worker training in the new facility is simplified because the human-machine interfaces (HMIs), faceplates and alarming are all the same. Valuable digital data is more easily accessible because the network and systems are harmonized.
The kind of savings that can be realized during commissioning will vary based on the size of a gas processing facility and the number of OEM packages needed for integration. However, even in a small, 15-package facility, the slippage risk could be reduced from 40 d to 10 d, while realizing hundreds of thousands of dollars in cost savings. Most importantly, by reducing the potential for integration delays, the likelihood of multimillion-dollar production delays can also be reduced.
The benefits of an OEM MAC extend far beyond startup. Worker training can be simplified, and spare parts can be greatly reduced, as equipment is standardized. Instead of technicians needing to use multiple work stations to resolve issues and become familiar with multiple technologies, they can use one station and work with the same technology every day.
OEM MACs at work. Gas processors are taking advantage of OEM MACs to keep project startups on time and on budget. In one case, a leading energy producer turned to an OEM MAC to support the launch of three gas processing plants to provide 1 Bft3d of capacity. The OEC MAC was hired to engineer, procure and manage the control systems, safety instrumented systems and interfaces to the OEM skids in each facility. The company was also involved throughout the project, from the FEED to the FATs to plant commissioning and startups.
In the end, the OEM MAC helped the company deploy all three plants at 10% under budget and 5%–10% ahead of schedule, depending on the plant. More than merely supplying control technology, the OEM MAC provided key benefits like cleaner technology integration and an accelerated project schedule (Fig. 2).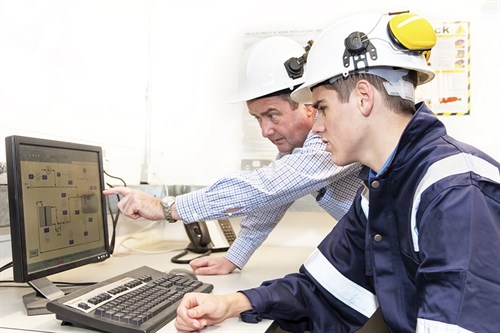 Fig. 2. Launching and upgrading projects becomes easier and more efficient when paired with the right MAC and OEM.
In another project, the same OEM MAC was hired to provide a robust SCADA system for an LNG terminal upgrade. The role included project planning, execution of a phased delivery approach and development of strategies to minimize integration issues with third-party equipment.
The OEM MAC provided the SCADA system and the overall project's system design, including network design, cybersecurity policy implementation and server virtualization. It also managed the cabinet build and conducted a full, integrated FAT.
A paradigm shift. Integration challenges that are common today in project startups do not have to be the norm. System and equipment integration for a new gas processing facility can be a far more seamless and painless process when working with an OEM MAC—specifically, a MAC that has the right people, infrastructure and technical and industry know-how.
This change in strategy can save valuable time and money—and it can help commissioning engineers sleep better at night. GP
Simon McEntee is the Global Solutions Business Sales Director for the EMEA region for Rockwell Automation. He began his career at Rockwell Automation in 2009 as a Regional Sales Manager, where he developed key accounts across North and East Europe for the life sciences, metals, oil and gas, food and beverage, consumer packaged goods and tire markets. In 2016, Dr. McEntee became the oil and gas lead for the EMEA region to help Rockwell Automation meet and exceed market demands. He is responsible for Rockwell Automation solutions business across all industry segments within Europe, the Middle East and Africa. He leads a team of sales specialists who work closely with local sales organizations to provide value-based solutions in control, process safety, drive technologies and digital oilfield applications. Dr. McEntee holds a PhD in engineering from Glasgow Caledonian University, with research on the application of condition monitoring and artificial intelligence techniques in production quality control.
Related Articles